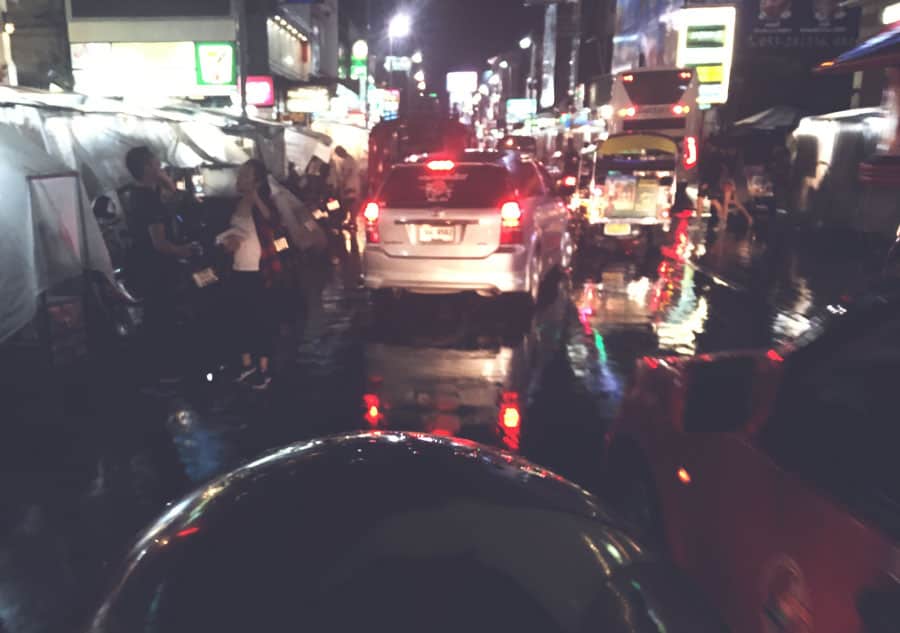 Chiang Mai Night Bazaar is one of the most popular tourist attractions in the city. It is opened daily and offers you a variety of things to do.
So, where is Chiang Mai Night Bazaar? Chiang Mai Night Bazaar is located in Chang Moi at Mueang Chiang Mai District. The intersection of Chang Khlan Road and Loi Khro Road is the middle of Chiang Mai Night Bazaar.
Chiang Mai Night Market is a must see in Chiang Mai as it can offer you everything starting from shopping, eating, live music, and even cabaret show.
The area around Chiang Mai Night Market in daytime looks like a regular city but starting from 6 PM the market begins to expand. At 7 PM the market and its surrounding streets are filled with people.
Chiang Mai Night Market is opened daily from 6 PM to 12 PM.
7 best things to do in Chiang Mai Night Bazaar
Obviously, you can do shopping, but there are many other things and experiences you can get at Chiang Mai Night Market. Here are some of my recommendations:
Shopping
Eating
Live Music Shows
Massages
Chiang Mai Hard Rock Cafe
Fish Pedicures
Chiang Mai Cabaret
It might even not be enough with one evening when visiting the market. Even after a long day outside Chiang Mai, I went to its market to have a proper meal and just to relax by having a cold drink.
#1 Shopping
Chiang Mai is a cheaper city compared to Bangkok and cities like Phuket, Krabi, and others. So if you are willing to buy some souvenirs from Thailand then look no further.
To give you an example in Chiang Mai this round cup with hand carved and colored soap in it costs THB 100 (USD 3,10 or EUR 2,70). Meanwhile, in Bangkok, they will ask you THB 400 for it.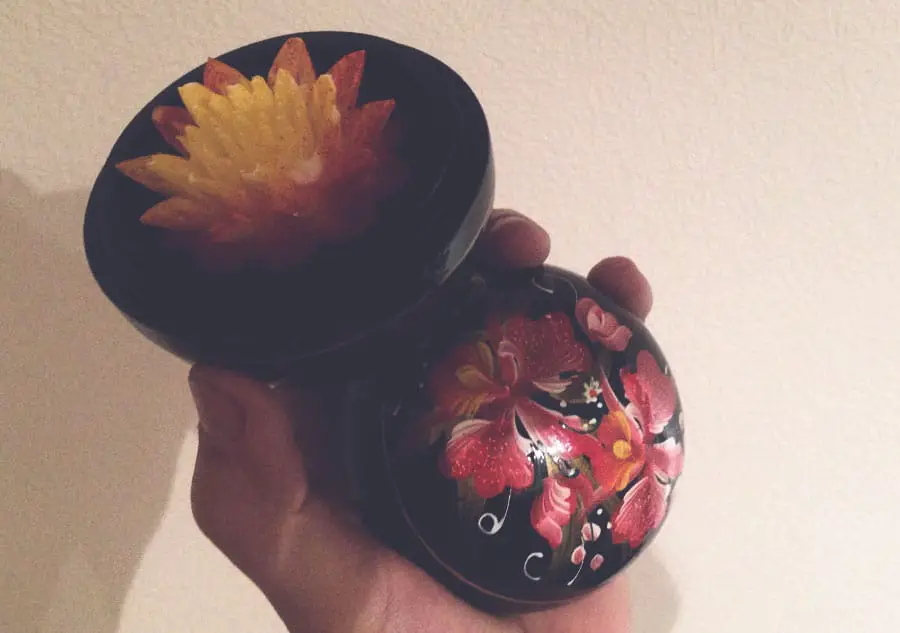 First time I saw these in Chiang Mai Night Market. I thought to myself that I would buy a few of them in Bangkok before leaving Thailand. So I found them in one of Bangkok's markets and was surprised by their price – THB 400 per piece. Long story short but at the end, I paid THB 400 for four pieces just as it would cost me in Chiang Mai.
I can only wonder what would be the final price of these if I would have bought them in Chiang Mai 🙂
#2 Eating
It will not be a problem to find where to eat in Chiang Mai Night Bazaar. You cannot define where the market starts and where it ends. The market kind of blends with the city. It has food stalls on the streets, food courts inside the market and some fancy restaurants in the middle of all of that.
In the market, there are at least a couple of large food courts. You can get there everything starting from local dishes to Chinese, Indian, Turkish and several other.
I remember this one morning when I was heading to the Chiang Mai Night Market to get the breakfast. That wasn't the best idea as everything was closed. It is a true night market, and nothing happens until the sun sets down.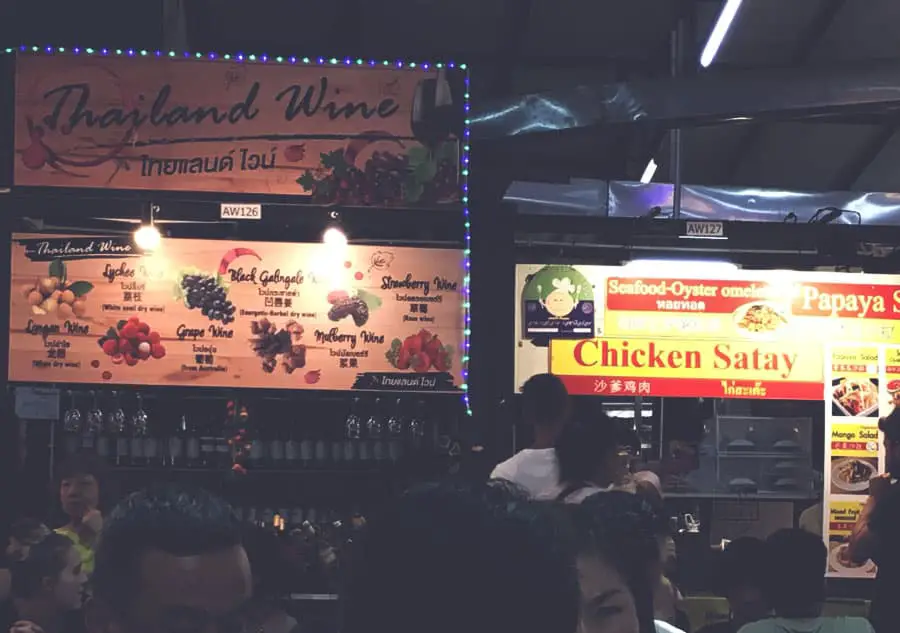 #3 Live Music Shows
There are lots of local and European musicians performing at the night markets in Thailand. Same applies to bars and restaurants in the city. There is no entrance fee.
#4 Massages
In Chiang Mai massage saloons are everywhere. Just like everywhere else in Thailand. You will recognize yourself walking down the street and in every one or two minutes hearing a woman saying – masaaaaage!
Maybe I will comment on one massage saloon that is outside of Chiang Mai Night Bazaar. I have heard about it from my friends and seems like this is one of the most popular massage saloons in Chiang Mai. You can Google for Chiang Mai Women Correctional Institution Vocational Training Centre and see it for yourself.
#5 Cafes and restaurants
If you are less willing to try Chiang Mai street food, there are several worldwide known cafes and restaurants near Chiang Mai Night Bazaar. I won't search for their exact addresses because they are in the middle of all of the action going on. You will see Starbucks, Pizza Hut, McDonald's and others.
I have a friend who has a target of visiting every Hard Rock Cafe in the world. I guess why not? If you also collect their t-shirts or want to visit then look for Loi Kroh Road and Changklan Road intersection. I find it quite tricky to spot it so you might look for McDonald's which is located across the street and is more visible.
# 6 Fish pedicures
I have to admit that I haven't done that, but I will do it when I am next time in Thailand. It would be fair to say that I was scared a bit to try 🙂
I don't remember seeing fish pedicures that often in Bangkok or Phuket so you might want to take your chance in Chiang Mai.
# 7 Chiang Mai Cabaret
It is hidden deep in the Chiang Mai Night Bazaar. I suggest you ask locals for its location.
I visited it once, but I wouldn't do it again as I feel that I've seen everything it has to offer. I didn't find it funny or very entertaining, but I think it is worth visiting. The cost of is THB 290 (USD 9 or EUR 7,90).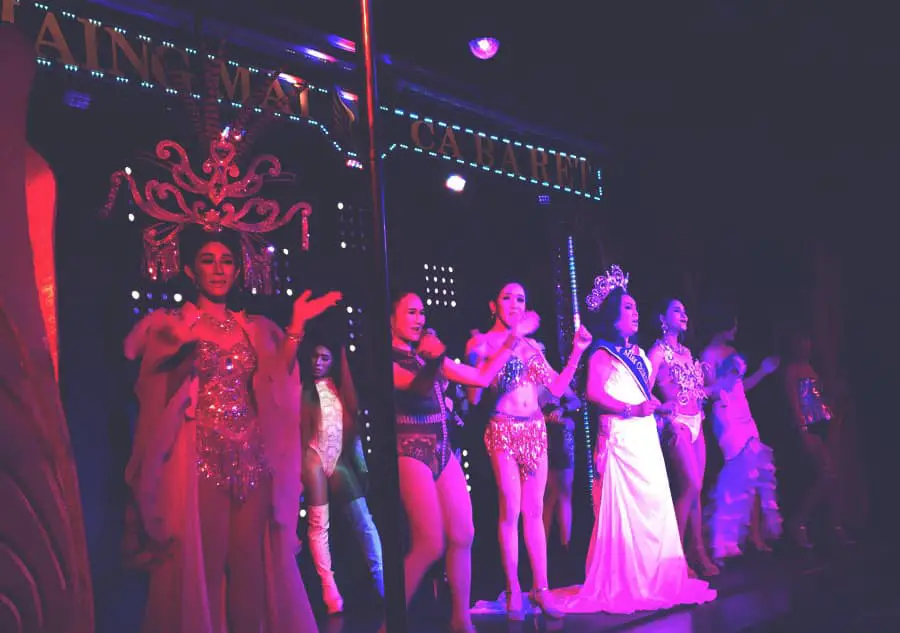 Other popular markets in Chiang Mai
Two other well-known markets in Chiang Mai are Sunday Walking Street and Saturday Walking street.
Sunday Walking Street is a popular shopping experience among tourists in Chiang Mai. Its address is Tha Pae Gate to Ratchadamneon Road in Chiang Mai Old City, and it is opened only on Sundays from 4 PM until 12 PM.
Saturday Walking Street is a smaller market compared to Sunday Walking Street. It also feels like locals choose this market more often than other options. Saturday Walking Street is located on Wualai Road.
Other popular markets in Chiang Mai that I am aware of are Chiang Mai Student Market, Flower Market, and Chiang Mai Gate Market.
Related Questions
Is Chiang Mai worth visiting? Yes. I enjoyed Chiang Mai for several reasons. First of all, it was not that hot and humid as in Bangkok. Chiang Mai is also noticeably less crowded, and you are much closer to nature. You can do mountain biking, hiking in the national park, visiting rice field terraces and many more.
How many days should I spend in Chiang Mai? I guess it depends on how long is your trip to Thailand. If you are traveling for 14 days and you are willing to get the most of it, I would say you should visit Chiang Mai for three days, and it will be enough. I will write a separate article about a visit to Chiang Mai.
How far is Chiang Mai from Bangkok? Chiang Mai is 687 km away from Bangkok. The fastest and cheapest way to get there is by plane. Another great option is the night train from Bangkok to Chiang Mai.