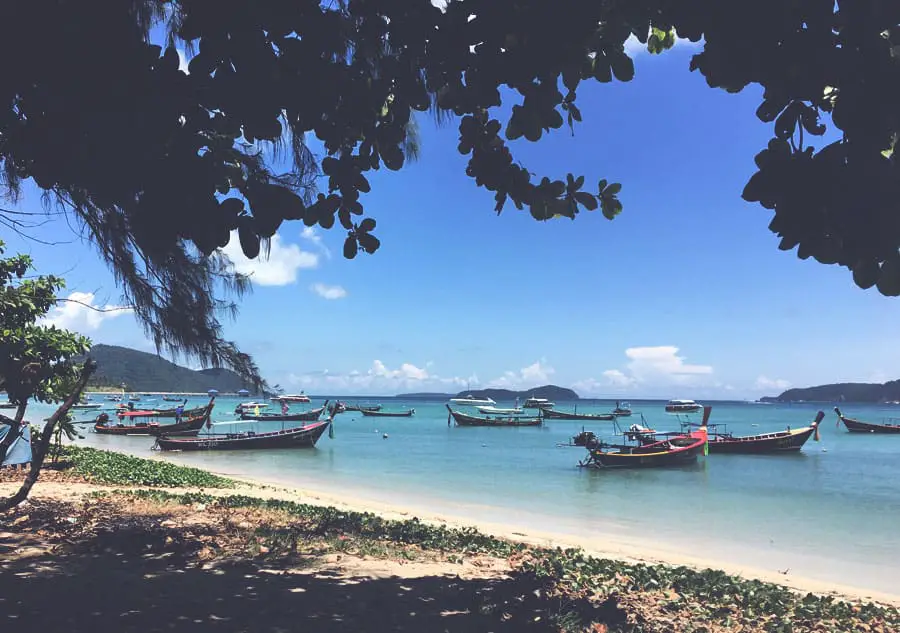 I would say that each beach in Phuket has something unique to offer. Some beaches are vibrant, but some are relaxed. In this article, I will share my Rawai Beach experience with some valuable Rawai Beach travel tips.
So, what is Rawai Beach like? In my opinion, it is more relaxed and cheaper than other beaches in Phuket. In Rawai Beach you feel surrounded by nature, and it is reasonably close to more populated areas like Patong Beach or Phuket Town.
On the map, Rawai Beach might look distant from other places in Phuket, but it is not. Rawai Beach is only 20 km away from Patong Beach and 15 km away from Phuket Town. Distance from Rawai Beach to Big Budha is only 12 km.
If you think that Patong Beach will be too loud and touristy and Phuket Town too much of a city for your stay in Phuket then you might consider staying in Rawai Beach.
What To Do In Rawai Beach?
I was in Rawai Beach in low season, and it felt quite empty. I enjoyed that. Rawai Beach Pier is a lovely place for a walk, and you can try asking local men for their today's success.
For me, Rawai Beach was a quiet place where to return after an adventurous day with my scooter in Phuket.
Where Is Rawai Beach Viewpoint?
I am quite sure that by saying Rawai Beach Viewpoint you mean Promthep Viewpoint.
It is located only 3 km away from Rawai Beach.
I've heard people saying that this is the right place where to see the most beautiful sunset in the world.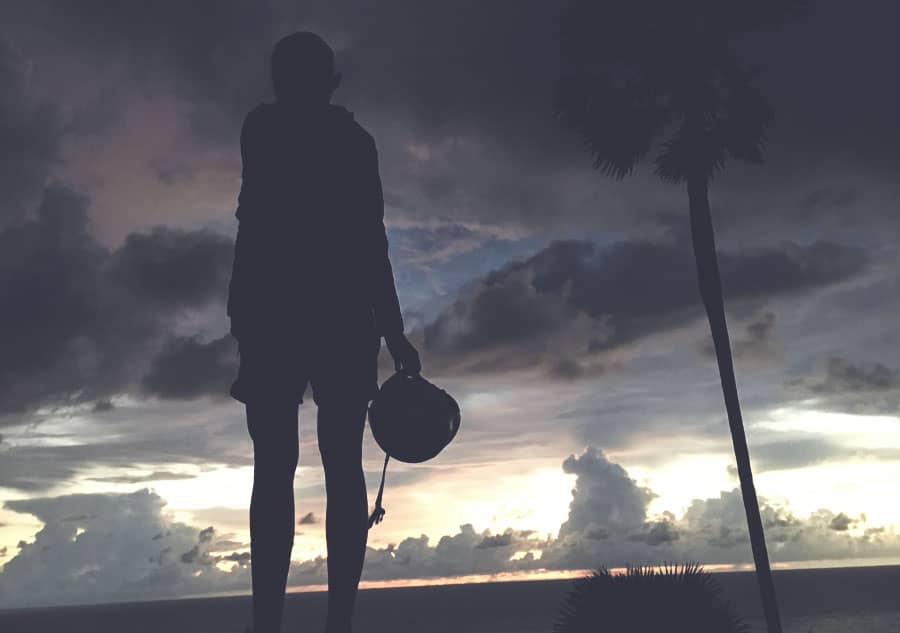 I've been there three times during sunset, and It was always quite crowded. If you would like to escape the crowd you could climb down towards Promthep Cape. The climb will take around 10 minutes, but you will be able to find a quiet spot for a beautiful sunset view.
If you plan to rent a scooter to get there, you should know that there are quite a few steep roads in this region. It is possible to survive with a tiny 50cc scooter, but you better rent something bigger. 250cc scooter will do just fine.
Can You Swim At Rawai Beach?
I guess you might, but in most cases, people choose other beaches. I have seen only kids swimming in Rawai Beach.
The best alternative might be the Yanui Beach. By the way, it is my all-time favorite beach in Phuket. If these reasons define your perfect beach then look no further:
It is not crowded;
It has a lovely sea view on an island;
It is small compared to other beaches in Phuket;
Nature, not the restaurants and hotels surround you;
It has one small restaurant across the street where you can have a proper meal;
It has swings! 🙂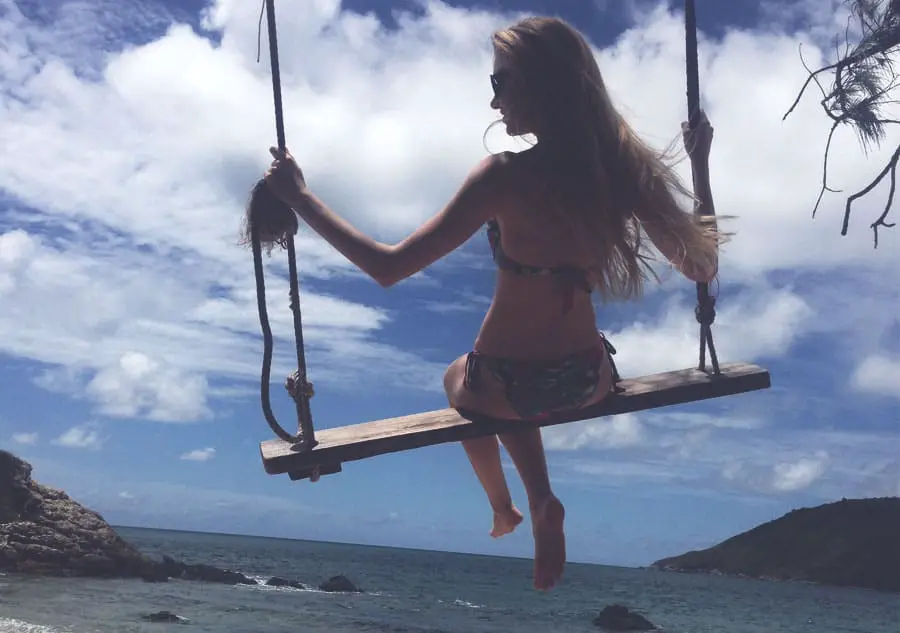 If you are staying at Rawai Beach, then you will have to drive your scooter only for 3 km to get to Yanui Beach.
Another exceptional thing about Yanui Beach is that you might be the only visitor if you come early.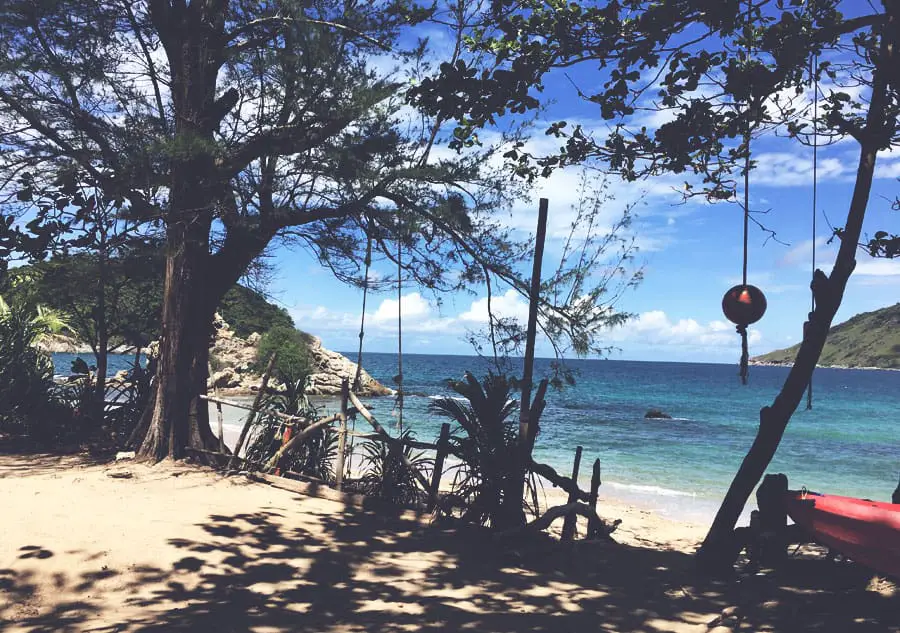 Is There Any Night Life In Rawai Beach?
There are several small karaoke bars and restaurants. I guess you can have some fun there.
Just like everywhere else in Thailand there are massage saloons as well. Rawai Beach is a very relaxed place so it might be the most appropriate place where to have a Thai massage.
Where To Get The Best Seafood In Rawai Beach?
The best seafood in Rawai Beach is in Rawai Seafood market. I have heard people saying that it is the best seafood in the whole Phuket. It is the place where local people spend their evenings so it might be true.
The Rawai Fish Market is worth also visiting if you are not that big fan of seafood. Go there to take some pictures of previously unseen sea fish and have a regular Thai dish among locals.
Are There Any Boat Trips In Rawai Beach?
Yes. Rawai Beach is filled with many long-tail boats and speedboats. You can make trips to several islands. There are also snorkeling and scuba diving trips available.
Closest islands to visit are Koh Racha Yai, Koh Bon, and Coral island.
To rent either a long-tail boat or a speed boat walk where the beach is. In every 50 meters or so there will be a group of men offering you a boat trip.
Private long-tail boat for the whole day will cost you about THB 5 000 (USD 156 or EUR 136).
Speed boat will cost you up to THB 30 000 (USD 940 or EUR 820). You probably will not take the speedboat for a person or two but if you are a group of six and more then speed boat will be a great choice.
And you don't necessarily need to take the long-tail boat or speedboat for the whole day. Choose an island or two and go there for half a day.
How Far Is Rawai Beach From Phuket Airport?
Rawai Beach is around 50 km away from Phuket airport. Several roads lead to Rawai Beach, but the most scenic one goes through Patong Beach and Karon Beach.
How to get from Phuket airport to Rawai Beach? So you've arrived in Phuket with all your luggage, and you are willing to get to your hotel as soon as possible.
In my opinion, in this case, the best option is to choose Phuket airport taxi. It will cost you around BHT 800 (USD 25 or EUR 21,80).
There are other options as well, but they are less comfortable and time-consuming.
How Far Is Rawai Beach From Patong?
Rawai Beach is 20 km away from Patong.
Two roads lead to it. Choose the way from Patong to Rawai that goes by Karon Viewpoint, and you will have one of the most scenic rides possible in Phuket.
I believe Karon Viewpoint must be one of the most popular viewpoints in Phuket. If you feel okay driving these steep and curved roads at night, go there around at 22 PM, and you might find yourself to be the only person there. Needless to say, that view from Karon Viewpoint to Kata Beach at night is very nice.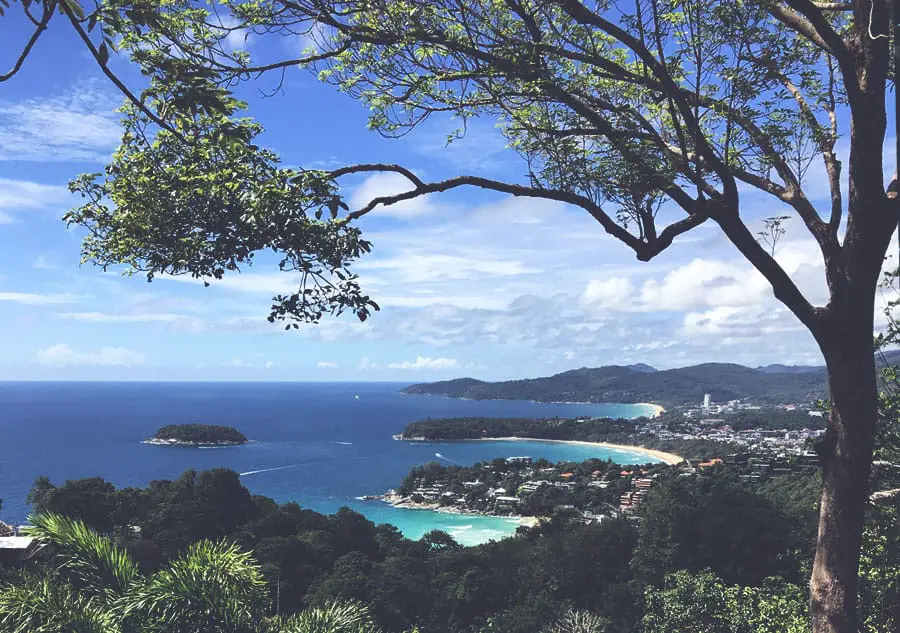 Another beautiful viewpoint in this route is Windmill Viewpoint.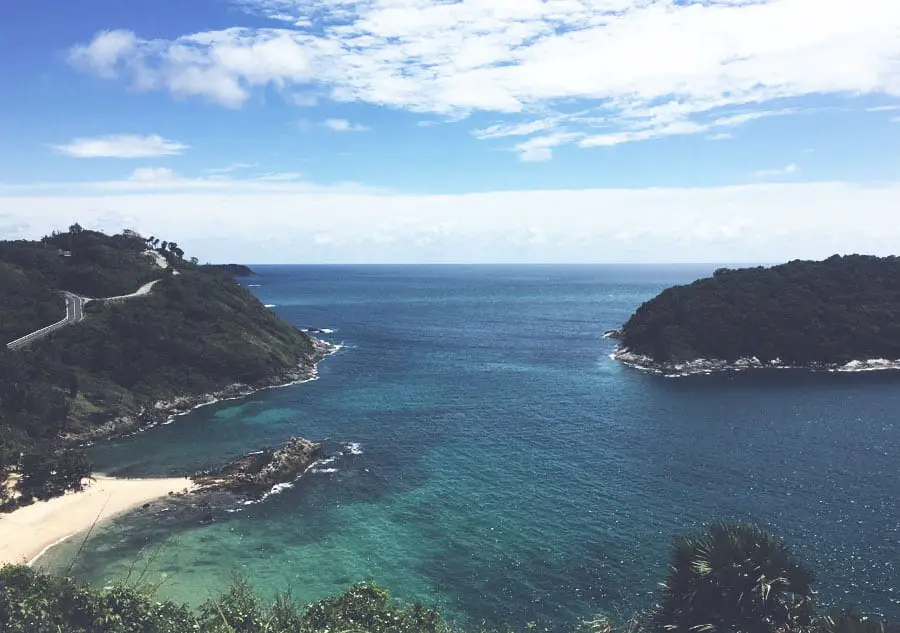 How Far Is Rawai Beach From Rassada Pier?
Rassada Pier in Phuket is 20 km away from Rawai Beach.
Continue reading if you are staying in Rawai Beach and planning to get a ferry from Rassada Pier to Ao Nang (Krabi), Phi Phi Island or someplace another.
Most ferries leave quite early. Around at 08:30. If you are staying in Rawai Beach and are planning to go to Rassada Pier (Phuket Town) in the morning be sure to order a taxi at your hotel in the previous evening.
In Rawai Beach the streets are empty in mornings, and it would be almost impossible to get a taxi on your own.
In hotel, I had to pay THB 600 (USD 18,80 or EUR 16,40) which is quite expensive for a ride from Rawai Beach to Phuket Town. And it was not a regular taxi with a taxi-meter sign on its roof which came in the morning to pick me up. The man arrived with a regular SUV.
As you will get closer to Rassada Pier, the traffic will get denser. If your ferry is at 08:30 you should leave Rawai Beach no later than 07:30.
Related Questions
When is the best time to visit Rawai Beach? If you would like to visit Phuket and Rawai Beach when it is less crowded and therefore less expensive, you can do it in low season starting from July to October. This period is also a rainy season.
High season in Thailand is from November to March when it is cooler outside, and the sun is always shining.
How to get from Bangkok to Rawai Beach? The quickest and most comfortable way to get from Bangkok to Rawai Beach is by taking a plane from Don Mueang International Airpor in Bangkok to Phuket International Airport and then by taking a taxi to Rawai Beach.